Suffering a burn injury can be devastating for a victim, often leading to long-term physical, emotional and financial challenges.
At Vanguard Attorneys, we understand the profound effects that burns can have on survivors and their loved ones.
Contact a Tampa burn injury lawyer by calling (813) 471-4444 for a free consultation. No obligation. No fees unless we win your case and obtain compensation for your injury.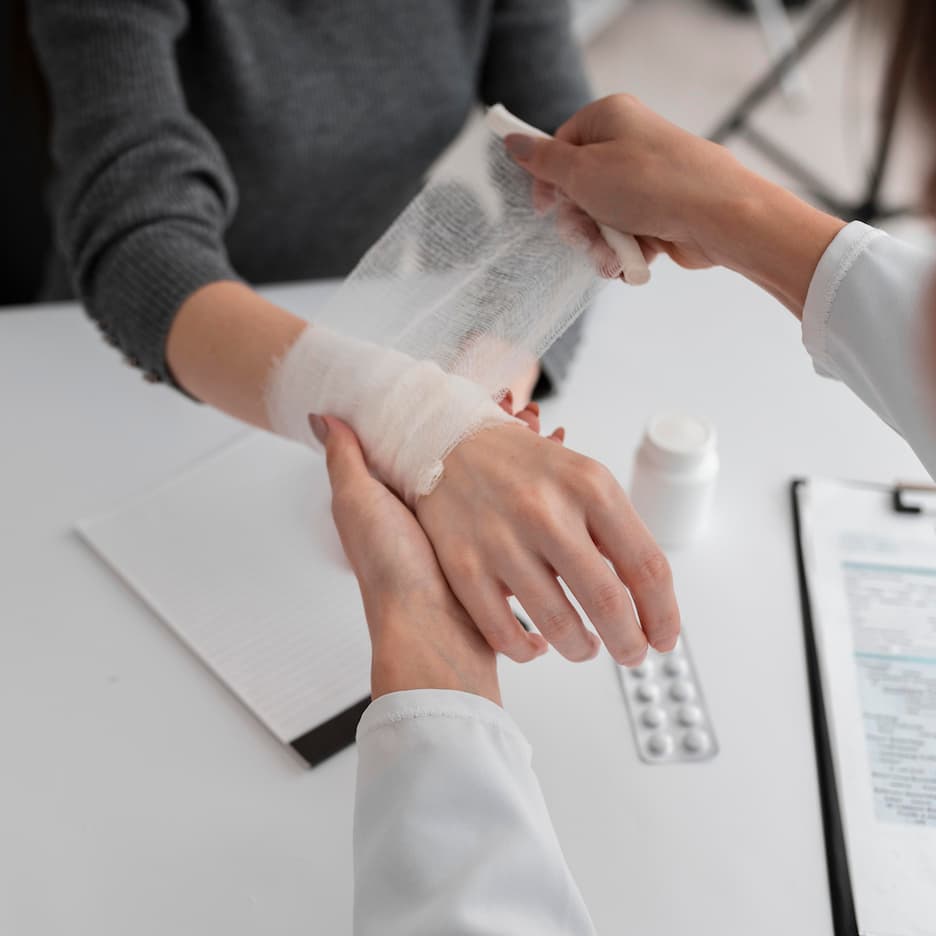 Vanguard's burn injury attorneys have decades of experience representing burn victims in Florida.
We've handled cases involving a variety of burn injuries, including electrical burns, chemical burns, scalding liquid burns, burns caused by fires and explosions, and other thermal and chemical burn incidents.
In Tampa, burn accidents often occur because of workplace accidents, house fires, and car accident fires.
No matter the type of burn injury, speaking to Vanguard Attorneys can help you understand your rights and whether you're entitled to compensation.
If someone else's negligence or unsafe behavior may have led to your injury, talk to a burn injury lawyer today. We'll help you determine if you're entitled to compensation.
Our team can offer tailored legal advice to protect your rights and we'll help you find representation if our team isn't the best fit to handle your case.
Table of Contents
Why Choose Vanguard Attorneys
With our in-depth knowledge of Florida's personal injury laws, we excel in proving negligence, establishing liability, and recovering full damages for our clients.
We know how to get real results for Tampa burn injury victims. Our trial lawyers are exceptional litigators who can negotiate with an insurance company on your behalf.
Your case will receive personal attention from an attorney. We do not pass cases off to paralegals or assistants. Our attorneys personalize their legal strategies for optimal case results.
We operate on a contingency fee basis. You will not pay your Tampa burn injury lawyer unless we secure financial compensation on your behalf.
We aim to minimize your stress by taking control of all aspects of your claim, and we operate on a contingency fee basis, meaning we only get paid if we win compensation for you.
Common Causes of Burn Injuries
The most common causes of burn injuries in Florida are:
Being Scalded by Hot Steam and Liquids
Touching Hot Objects
Electrical Burns
Other causes of burn injuries are:
Defective products such as exploding electronics and appliances
Work accidents involving chemicals or fires
Car accident fires
Incidents with hot liquids like scalding water, coffee, and grease
Gas leaks and explosions
We'll thoroughly investigate your accident and build a strong case on your behalf.
Financial Compensation Available for a Burn Injury
A personal injury claim may be available to you as a burn survivor in Tampa if one or more parties were negligent and this caused your injury. Negligence refers to the failure to exercise proper care, resulting in harm to others. You may be able to file a claim against a negligent driver, for example, if he or she was texting and crashed into you and this resulted in a car fire.
Holding one or more parties financially responsible for your burn injuries could lead to compensation for the following losses:
Past and future required medical care
Surgical interventions, including skin grafts
Emergency room visits and hospital stays
Physical therapy and rehabilitation
Prescription medications
Lost wages and capacity to earn
Disfiguring scars
Long-term health complications
Disability costs
Pain and suffering
Emotional distress and psychological trauma
Loss of enjoyment or quality of life
Loss of consortium
Discuss the potential value of your burn injury claim with an attorney in Tampa before accepting an insurance settlement. While an insurance company may try to minimize your payout to protect its own profits, an attorney will want you to recover as much financial compensation as possible so that you can move forward with greater peace of mind.
Types of Burn Injuries
Burn injuries are categorized into four main types and three degrees. The types of burn injuries are thermal, chemical, electrical and radiation burns. Thermal burns are the most common. They arise from contact between the skin and a source of heat, such as a hot object, open flame or steam. Chemical burns are caused by exposure to caustic or acidic chemicals, such as a dangerous chemical spill in the workplace.
Electrical burns are caused by electricity, such as contact with an electrical component or live power line. Electrical burns can cause internal injuries as well as damage to the skin and underlying tissues from electrical currents running through the body. Radiation burns arise from overexposure to radiation, such as from the sun.
Burn injury degrees are organized from first degree to third degree, with first being the most minor and third the most severe. If a victim sustains a third-degree burn injury, he or she needs emergency medical treatment. Severe burn injuries often cause permanent scarring as well as other health complications, such as nerve damage and difficulties with body temperature regulation.
How Long Do You Have to File a Claim After a Burn Injury in Florida?
Typically, a burn injury claim must be filed within 2-4 years after the date of the accident. However, under Florida law there are exceptions that change the statute of limitations:
Filing Claims Against the Government: Claims against government entities often have shorter statutes of limitations. Some as little as 180 days.
Medical Malpractice has a 2-year statute of limitations from either when the negligence occurred or when it should have been reasonably discovered.
Minors typically have until they turn 20 years old to file a claim for any accident that occurred before they turned 18.
Product Liability claims can range from a 1-6 year statute of limitations depending on factors like when the defective product was purchased and when the defect was discovered.
It's important to consult with a personal injury attorney to determine the statute of limitations for your specific circumstances.
After the statute of limitations has passed, you cannot file a lawsuit, so we recommend you contact a personal injury attorney with experience handling burn injuries as soon as possible.
Call Vanguard Attorneys for a Free Consultation
Call (813) 471-4444 for a free consultation and case evaluation with a burn injury attorney. Our legal team will provide guidance for your specific situation and will let you know whether you may have a case. If our team isn't the best fit to handle your case, we'll help you find qualified representation.
Vanguard Attorneys has a proven track record of results, decades of experience handling personal injury lawsuits, and an unwavering commitment to our clients. Our legal team provides top-tier legal representation. Put our expertise to work for you. Call or contact us today to schedule your free case consultation and discuss your legal options with a Tampa burn injury lawyer.