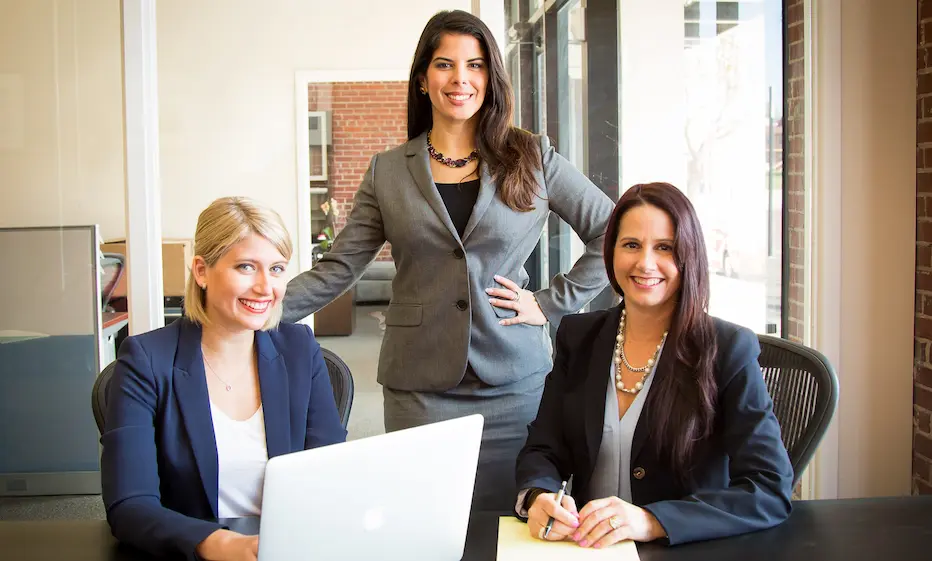 An unexpected accident can lead to serious complications. Victims can experience severe injuries, financial hardship, and emotional trauma, sometimes developing lifelong consequences. If you are injured due to another person's actions, you may be eligible for legal action.
In these situations, the lawyers at Vanguard Attorneys can help. Our Riverview personal injury lawyers will advocate aggressively for your right to recovery, helping you secure the compensation that you deserve. Call (813) 471-4444 for a free consultation.
Why Choose Our Personal Injury Lawyers?
Our personal injury lawyers have decades of combined legal experience. We will leverage our skills, knowledge, and resources to fight for your right to recovery.
As a smaller, boutique firm, we are dedicated to providing personalized attention and care to each of our clients. Your attorney will be available throughout your case to answer your questions and respond to your concerns.
We understand the financial hardship that personal injury victims can experience. That is why we work on a contingency fee basis—if you do not receive a financial award, you will not be charged legal fees.
What Is Considered a Personal Injury?
A personal injury is defined as any harm that occurs to your mind or body. If someone else's actions cause you to sustain a personal injury, you could file a lawsuit against him or her in civil court. If a person dies as a result of a personal injury, the personal representative of the deceased's estate may also file a wrongful death lawsuit on his or her behalf.
At Vanguard Attorneys, our lawyers represent injured Riverview residents in a wide range of personal injury claims. Examples of cases we handle include the following.
Pedestrian accidents
Slip and fall accidents
Toxic exposure
Wrongful death
How to Prove a Florida Personal Injury Claim
To secure compensation in a personal injury lawsuit, you will need to prove that the at-fault party's actions caused your injuries. There are four important facts that you will need to prove in order to win a lawsuit: duty of care, breach of duty, causation, and damages.
Duty: The at-fault party owed you a duty of care at the time of the incident. This duty will depend on the cause of your accident. For example, drivers have a duty to follow all Florida traffic laws.
Breach of Duty: The at-fault party breached his or her duty of care through a negligent act or omission. Drivers who run a red light, drink and drive, or fail to yield the right of way breach their duties of care.
Causation: The at-fault party's breach of duty caused your injuries. You can use multiple pieces of evidence to establish causation, including witness statements, police reports, and medical records.
Damages: You sustained damages due to the at-fault party's actions that you can collect in your lawsuit. These losses may include medical expenses, lost wages, pain and suffering, and property damage.
Your lawyer from Vanguard Attorneys can conduct a full investigation into your accident and gather the evidence that you need to prove each of the above elements. By leveraging his or her experience, knowledge, and resources, your attorney can craft a compelling case for your right to recovery and fair compensation.
How Much Is the Average Personal Injury Settlement?
In a Riverview personal injury lawsuit, you can recover two types of damages. Economic damages involve your financial losses, such as medical expenses, property damage, and lost wages. Non-economic damages, on the other hand, refer to your physical and emotional pain and suffering.
Your personal injury settlement will depend on the losses that you experienced. As a result, it can be difficult to estimate your potential award without speaking with a lawyer. However, there are multiple factors that could influence your claim, such as the following.
Injury Severity: The more severe your injuries, the higher your settlement will likely be. People with very serious injuries often require long-term medical care, which can be expensive. Severe injuries often yield in higher pain and suffering awards as well.
Your Ability to Work: You can recover the full extent of your lost wages while you are healing from and receiving treatment for your injuries. You can also secure compensation for the loss of future earnings if your injuries prevent you from returning to work. If you are unable to work for a long time, your award will likely be higher.
Long-Term Care and Accommodations: Through a personal injury lawsuit, you can recover compensation for all future expenses and necessary costs associated with your injury. If you require disability accommodations, such as live-in care or vehicle modifications, your award will likely be higher.
How Long Do You Have to File a Personal Injury Claim?
According to the Florida statute of limitations, you only have a certain amount of time to pursue a personal injury lawsuit. Under this law, you must file your lawsuit within four years of the date of the accident. If you miss this deadline, the court will likely dismiss your lawsuit.
There are certain exceptions to the statute of limitations.
If the at-fault party leaves the state of Florida during the four-year period, the court will not count his or her period of absence toward your filing deadline.
If you were legally incapacitated at the time of the accident, the court will extend your filing deadline by up to seven years.
If the at-fault party took steps to conceal himself or herself, such as changing his or her name or identity, the court could also extend your filing deadline.
To protect your right to compensation, it is important to speak with a lawyer as soon as possible. Your attorney can evaluate your case and identify your appropriate deadline, taking the first steps toward filing your claim in civil court.
Contact a Riverview, FL Personal Injury Attorney
If you believe that you qualify for a personal injury claim, the personal injury lawyers at Vanguard Attorneys can help. We have the skills and experience necessary to fight for your right to compensation. Contact us today to schedule your free consultation and discuss your legal options with our Riverview personal injury attorneys.