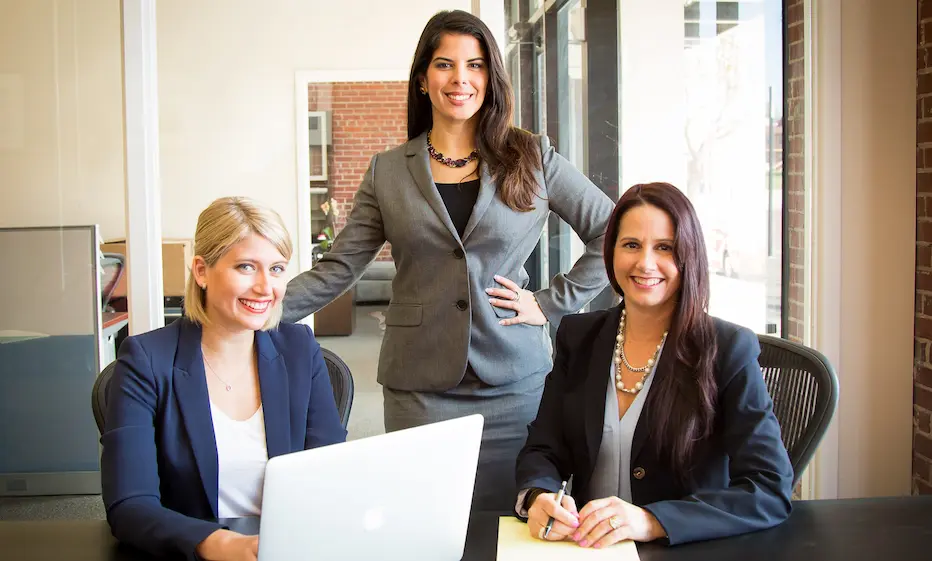 An unexpected injury can severely impact your life. You could sustain thousands of dollars in medical expenses, weeks or even months of lost wages, physical pain, and severe emotional suffering. In these situations, you deserve justice—and the injury lawyers at Vanguard Attorneys can fight for your right to compensation.
Our Brandon personal injury lawyers have represented clients throughout the Tampa Bay area. We will work closely with you to protect your best interests and secure the settlement that you need to recover from your injuries.
Why Choose Vanguard Attorneys
Our attorneys hold over 90 years of combined legal experience in personal injury law. We will leverage our skills, knowledge, and experience to craft a strong case for your right to compensation.

Our attorneys come from diverse backgrounds and have strong ties to the local community. We are dedicated to helping our neighbors secure the compensation that they deserve.

Our firm operates on a contingency fee basis to limit your out-of-pocket costs. If we do not win an award in your case, you will not pay any legal fees.
What Is a Personal Injury?
A personal injury occurs when you experience harm to your body, mind, or emotions. If this harm was caused by the negligence of another person or company, you could pursue legal action against the at-fault party.
At Vanguard Attorneys, our personal injury lawyers have experience representing clients in a wide range of civil lawsuits, including the following.
If you are unsure whether you qualify for personal injury litigation, schedule a consultation with one of our attorneys. Our firm can evaluate your case and identify your optimal path to maximum recovery, helping you secure the settlement that you deserve.
Types of Compensation Available in Florida Injury Claims
Through a Florida personal injury lawsuit, you can recover compensation for the losses that you experienced due to your collision. There are two categories that you can claim: economic damages, which involve your financial losses, and non-economic damages, which involve your physical and emotional pain and suffering.
Common types of compensation available in Florida personal injury lawsuits include the following.
Medical expenses for past and future treatment

Lost wages and a loss of future earnings

Disability accommodations

Rehabilitation and physical therapy

Property damage

Chronic pain

Post-traumatic stress disorder

Emotional distress
How to Prove a Personal Injury Lawsuit
Negligence is the basis of liability in Florida personal injury lawsuits. To secure compensation in your claim, you will need to show that the defendant's negligent actions is the cause of your personal injury. To prove negligence, you and your attorney will need to gather sufficient evidence to proves the following three facts.
Duty: The at-fault party owed you a duty of care at the time of the incident.

Breach of Duty: The at-fault party breached his or her duty of care through a negligent act or failure to act.

Causation: The at-fault party's breach of duty caused your accident and your resulting injuries.
For example, say that you are injured by a driver who runs a red light and strikes your vehicle. The police later discover that he was under the influence of drugs at the time of the collision. All drivers have a duty to follow Florida traffic laws, and the at-fault motorist in your case broke the law by driving while intoxicated.
Evidence such as traffic footage, police reports, witness testimony, and medical records can establish the cause of the injury as well as the at-fault driver's breach of duty. Your lawyer from Vanguard Attorneys will work diligently to gather the evidence necessary to prove each of these elements and establish the at-fault party's negligence.
Benefits of Hiring a Florida Personal Injury Attorney
Navigating the personal injury litigation process can be challenging, especially after a recent injury. A lawsuit can be very complex and involve significant investigation and resources. An experienced personal injury lawyer can guide you through this process and offer several benefits to support your claim.
Your Attorney Has Handled Claims Similar to Yours
If you plan on filing a personal injury claim, it is likely the first time that you have engaged in the process. Lawsuits involve several processes, requirements, and paperwork, and it can be easy to make a small error that could otherwise delay your case.
A personal injury attorney will have significant experience representing cases similar to yours. He or she can leverage these skills and knowledge to support your claim and guide you through the litigation process, helping you understand what to expect next.
Your Lawyer Can Take Your Case to Court
Some types of personal injury claims, like car accidents, can be settled through an insurance claim. However, your insurance policy may be insufficient to meet your needs after an accident. In these situations, a lawyer's support can be incredibly valuable.
Your personal injury attorney will have the ability to escalate your claim to a lawsuit if necessary. He or she can identify if a lawsuit is in your favor and take the first steps toward filing your claim in civil court.
Your Injury Lawyer Has Strong Negotiation Skills
During many stages of your claim, you may need to negotiate with insurance companies or defense attorneys in order to reach a settlement. Handling these conversations can be difficult without prior experience. A personal injury lawyer will be a tough negotiator and can advocate aggressively for your best interests in front of these parties, helping you avoid an insufficient outcome.
Your Attorney Can Calculate Your Damages
After an accident, it can be difficult to understand the full extent of the compensation that you can claim. As a result, it is easy to underestimate how high your potential settlement will be and inadvertently accept a lower offer. Your accident attorney can calculate the full extent of your damages and losses, maximizing your potential recovery.
Contact a Brandon, FL Personal Injury Lawyer
If you believe that you qualify for a personal injury lawsuit, the lawyers at Vanguard Attorneys can help. Contact us today to schedule a free case consultation and discuss your legal options with a Brandon personal injury attorney.