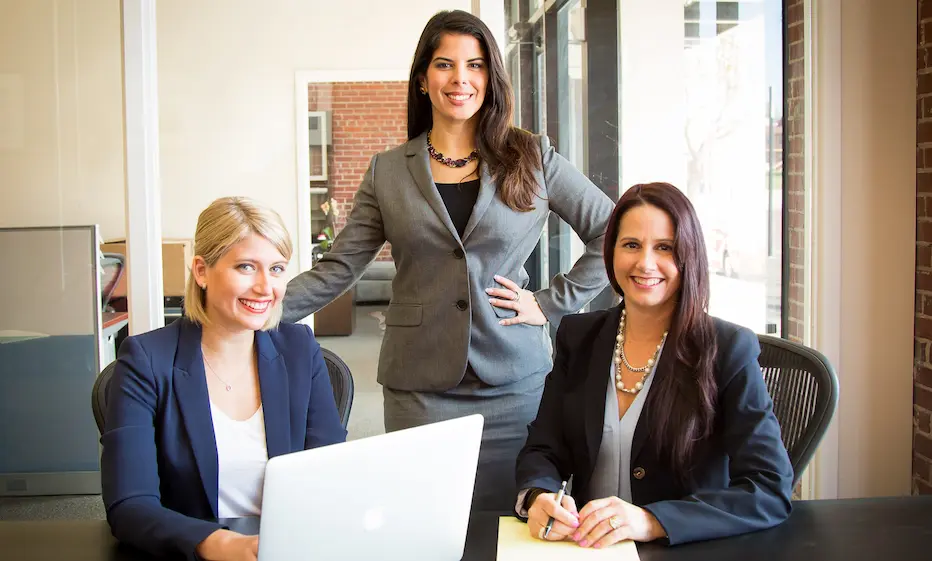 If you are injured due to another person's actions, you may be eligible for legal action—and the personal injury lawyers at Vanguard Attorneys can represent your claim. Our Town 'n' Country personal injury attorneys will work closely with you to secure the settlement you deserve. Contact us today.
No one expects to suffer an injury. An unexpected accident can impact your ability to work, provide for your family, and complete daily tasks. The financial, physical, and emotional impact of the injury can be difficult to bear.
Why Choose Our Town 'n' Country Personal Injury Lawyers
Our Town 'n' Country personal injury lawyers have decades of combined legal experience and have represented all types of personal injury cases. We will leverage our skills and knowledge to craft a compelling case in your favor.
Our attorneys are dedicated to securing maximum compensation in your personal injury claim. We prepare every case for litigation, and we are not afraid to take your claim to trial if necessary.
We believe in open and honest communication. Your Town 'n' Country injury attorney will be available throughout your case to answer questions, respond to concerns, and provide important case updates.
What Is Personal Injury?
When you are hurt through another party's negligence or reckless behavior, you could be eligible for a personal injury lawsuit. A personal injury occurs when you sustain an injury to your mind or body, resulting in damages like medical expenses or lost wages.
By filing a lawsuit, you can recover the compensation that you need to pay for the losses that you experienced. At Vanguard Attorneys, our lawyers handle several types of personal injury cases, such as the following.
Slip and fall accidents
Motorcycle accidents
Truck accidents
Uber and Lyft accidents
Construction accidents
Workplace injuries
Wrongful death
How to Prove a Florida Personal Injury Lawsuit
In Florida, most personal injury lawsuits rely on the presence of negligence. You will need to show that the at-fault party's actions caused your accident and resulting injuries.
To secure compensation in your claim, you and your attorney must gather enough evidence to prove four key facts.
Duty
The at-fault party owed you a duty of care, which depends on the cause of your injury. For example, property owners have a duty to maintain safe premises, respond to hazards in a timely manner, and warn visitors of potential danger.
Breach of Duty
The at-fault party breached his or her duty of care. A landlord who ignores repair requests breaches his or her duty. Grocery store owners who fail to warn customers of spills also breach their duty of care.
Causation
The defendant's breach of duty caused you to suffer an injury. You can use multiple pieces of evidence to establish this fact, such as surveillance footage, incident reports, medical records, and witness testimony.
Damages
You sustained economic and non-economic losses that you can collect in your personal injury lawsuit. Examples of damages in personal injury claims include medical expenses, lost wages, pain and suffering, and property damage.
If you can prove each of these facts, you can establish the at-fault party's negligence and your right to compensation. However, personal injury cases can be highly complex and sometimes difficult to prove without the support of a personal injury attorney.
A Town 'n' Country personal injury lawyer from Vanguard Attorneys will conduct a full investigation into your accident and gather the evidence necessary to prove each of the above elements. Your attorney can also enlist the support of expert witnesses who can testify on your behalf.
Comparative Negligence in Florida Claims
In some personal injury cases, liability is unclear. Although you may provide evidence showing the at-fault party's liability, his or her defense may suggest that you are partially responsible for the accident. If the court accepts this claim, your award could be at risk.
Under Florida's pure comparative negligence laws, the court will reduce your final settlement by the amount of fault that you share. If the court assigns you 40% of the liability and you request a $100,000 settlement, you will only receive $60,000.
How Long Do You Have to File a Lawsuit in Florida?
Civil lawsuits in the state of Florida are subject to a rule known as the statute of limitations. If you do not file your claim by the appropriate deadline, the court will likely dismiss your case and prevent you from recovering compensation.
In Florida, you must file a personal injury lawsuit within four years of the accident. While there are certain exceptions to the statute of limitations, it is important to speak with a Town 'n' Country personal injury attorney if you believe that you qualify for a claim. Your attorney can evaluate your case and help you identify your filing deadline, protecting your right to recovery.
Do You Need a Personal Injury Lawyer?
If you are injured in an accident, you may wonder if you need an attorney. Your claim may seem simple and easy to resolve through an insurance claim. You may feel like you do not need a large settlement. In most cases, however, you should seek the help of a personal injury lawyer.
There are several benefits to hiring a personal injury attorney.
Personal injury claims can be complex to handle alone, especially after a recent injury. A lawyer will have extensive experience handling similar cases and can help you prepare for each stage. Your attorney can take care of all the paperwork and court requirements on your behalf as well.
You may not know the full extent of your damages, especially long-term expenses and pain and suffering losses. Your attorney can accurately calculate your potential settlement so that you can recover maximum compensation.
If an insurance company is involved, you need a personal injury attorney who can advocate for your best interests and ensure that any offers from the insurer are sufficient to meet your needs. Your personal injury lawyer can negotiate on your behalf and signal to the company that you are serious about your claim.
Contact a Town 'n' Country, FL Personal Injury Lawyer
A personal injury can have a major impact on your life. If you believe that you qualify for a lawsuit, speak to a lawyer at Vanguard Attorneys as soon as possible. Contact us today to schedule your free case consultation and discuss your options with a Town 'n' Country personal injury lawyer.