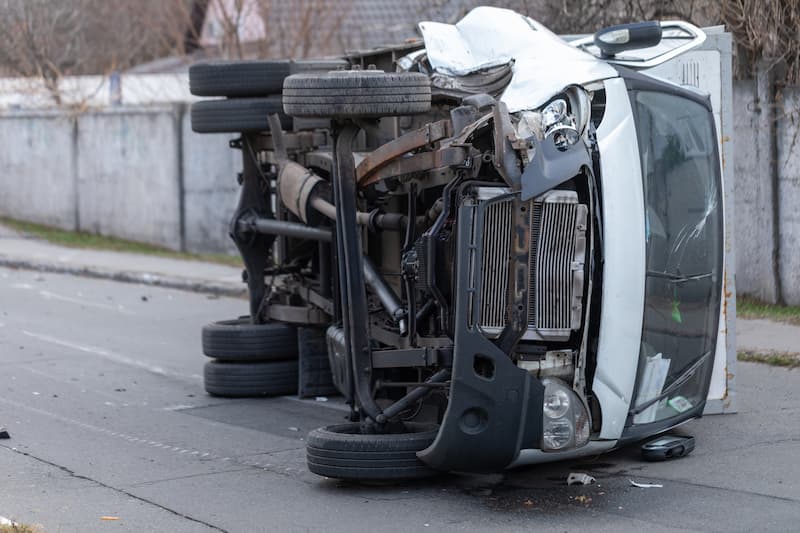 Trucks have the potential to cause serious damage in a collision. If you are injured by a commercial vehicle while driving in Town 'n' Country, you have the right to pursue financial compensation—and the Town 'n' Country truck accident lawyers at Vanguard Attorneys can help. Our Florida truck accident lawyers have the skills and experience you need to secure the settlement that you deserve.
Why Choose The Truck Accident Lawyers At Vanguard Attorneys
Our attorneys have years of personal injury experience and have represented injured truck accident victims across Florida in their insurance claims and lawsuits.
We are dedicated to achieving your maximum compensation and we will not hesitate to bring your case to trial if necessary.
Our firm operates on a contingency fee basis. If you do not recover a financial award, you will not be charged legal fees.
Common Causes of Florida Truck Collisions
Truck accidents happen for several reasons. In some cases, external factors like icy roads, low visibility, and poor weather contribute to collisions. However, many of these accidents occur due to the negligence of truck drivers and their employers.
Examples of truck driver negligence include the following.
Speeding
Running red lights or stop signs
Fatigued driving
Dangerous turns or maneuvers
Failure to yield the right of way
Driving while under the influence of alcohol or drugs
Changing lanes without checking for other vehicles
Examples of trucking company negligence include the following.
Requiring drivers to operate more hours than allowed
Hiring unlicensed or untrained drivers
Failure to inspect vehicles on a regular basis
Failure to properly maintain or repair trucks
What to Do After a Truck Accident
Truck accidents can be very painful and serious. If you are injured in an unexpected collision, you could pursue compensation by filing a claim under your own insurance policy. You could also file a lawsuit against the truck driver and his or her employer.
If you are involved in one of these collisions, take the following steps to protect your future claim.
Call 911 to report the accident to the police and bring emergency medical services to your location.
Seek emergency medical attention, even if you do not feel injured, and save all records related to your treatment.
Take photographs and videos of your injuries, vehicle damage, and the area around the accident.
If possible, briefly exchange contact details with the truck driver. If any witnesses saw the accident, ask for their contact information as well.
After the accident, you may want to reach out to your insurance company, or a representative from the trucking company may contact you. Do not speak to any insurers or trucking company representatives until you speak with an attorney.
It is important to remember that, while you have a goal to recover maximum compensation, insurers and trucking companies want to limit their liability. A Town 'n' Country truck accident lawyer from Vanguard Attorneys is dedicated to representing your bets interests and will advocate aggressively for your highest possible settlement.
Contact a Truck Accident Lawyer Today
If you are injured in a Town 'n' Country truck accident, trust the truck accident lawyers at Vanguard Attorneys. Our attorneys will fight for your right to maximum compensation and help you recover the settlement you deserve. Contact us today to discuss your legal options at a free consultation.