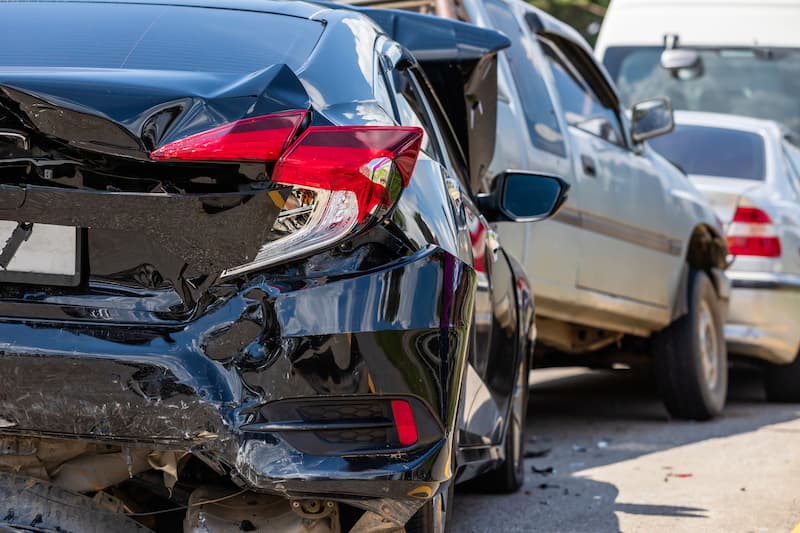 If you are injured in a car accident, you may be eligible for financial compensation. In these situations, trust the Town 'n' Country car accident lawyers at Vanguard Attorneys. Our firm is dedicated to representing the interests of injured Florida residents, and we will advocate aggressively for your right to full recovery. Contact us today.
Car accidents are unfortunately common across the United States, including Florida. Each year, thousands of residents suffer serious injuries in these collisions. Many others die as a result of a motor vehicle crash.
Why Choose Our Car Accident Attorneys
Our Town 'n' Country personal injury lawyers have over 90 years of combined experience. We are dedicated to helping Town 'n' Country residents secure maximum compensation.
Our firm takes all cases on a contingency fee basis. If we do not recover a settlement on your behalf, you will not be charged legal fees.
We have strong ties to the local community, and we will leverage the full power of our resources to craft a compelling case in your favor.
Common Causes of Car Accidents
Car accidents can happen for several reasons. In many cases, another driver's negligent and dangerous behavior contributes to these collisions. Poor weather, faulty vehicle parts, and low visibility may also lead to a car crash.
Common causes of motor vehicle collisions include the following.
Speeding
Unsafe lane changes
Running red lights
Driving while intoxicated
Distracted driving
Failure to yield the right of way
Tailgating or following too closely
Road hazards, such as potholes
How to Recover Compensation after a Florida Car Accident
If you are injured in a Florida car accident, you have multiple options for compensation. First, you could file a claim under your personal injury protection (PIP) coverage, regardless of who caused the accident. In a PIP claim, you can only recover compensation for your economic damages, such as medical expenses or property damage.
However, if your case meets certain criteria, you could escalate your claim to a third-party insurance claim or lawsuit. During these processes, you could hold an at-fault driver accountable for non-economic pain and suffering as well.
To qualify for a personal injury lawsuit, you will need to prove that the other driver's negligence caused your accident and resulting injuries. To file a third-party insurance claim, you will need to show that you meet Florida's criteria for serious injuries, which include any of the following.
Significant and permanent loss of an important body function
Permanent injury, within a reasonable degree of medical probability
Significant and permanent scarring or disfigurement
What to Do After a Car Accident In Town 'n' Country, Florida
The moments after a car crash can feel overwhelming, and you may not know what to do next. In these situations, it is important to remain calm and seek help. Call 911 to report the accident to law enforcement and seek medical care as soon as possible.
Document evidence at the scene if you can, and briefly exchange information with the other driver. After you receive medical care, contact a Town 'n' Country car accident attorney as soon as you are able. Your attorney will evaluate your case and help you understand your next steps.
Speak to a Town 'n' Country Car Accident Lawyer
If you are injured in a motor vehicle accident, you deserve justice. In these situations, the Town 'n' Country car accident lawyers at Vanguard Attorneys can fight for your right to a maximum settlement. Contact us today to schedule your free case consultation and discuss your legal options.