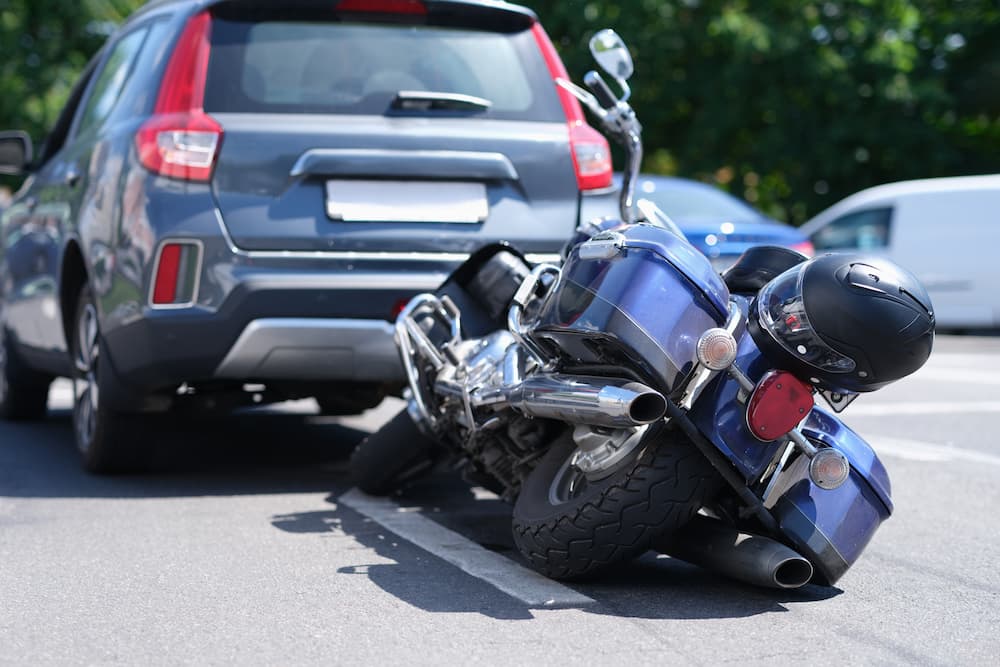 Motorcyclists are very vulnerable to accidents and can sustain serious injuries in a collision. Unfortunately, motorcycle accidents happen every day across the United States, leaving victims with extensive losses and life-altering damage.
If you are involved in a motorcycle collision, the motorcycle lawyers at Vanguard Attorneys can help. Our Riverview accident lawyers can represent your best interests and fight for your maximum compensation, supporting your claim from consultation to settlement. Call (813) 471-4444 for a free consultation.
Why Choose Our Motorcycle Accident Attorneys
With decades of combined experience, our accident attorneys are dedicated to maximizing your recovery. We will work closely with you to craft a compelling case in your favor.
We understand the financial hardship that motorcycle accident victims often face. If we do not secure a settlement in your case, you will not be charged any legal fees.
Our diverse firm has strong ties to the local community. We have access to resources that other firms do not, which we can leverage to support your claim.
Florida Motorcycle Accident Statistics
According to the Florida Department of Highway Safety and Motor Vehicles (FLHSMV), accidents involving motorcyclists are common in Florida. In 2020 alone, 8,045 collisions took place across the state. Of these collisions, the FLHSMV supplies the following data.
552 fatalities occurred in motorcycle collisions, including 517 motorcyclists and 35 passengers
1,890 people suffered incapacitating injuries in motorcycle accidents, of which 1,747 were sustained by motorcyclists and 143 by passengers
5,030 people suffering other degrees of injuries following a motorcycle collision, including 4,637 motorcyclists and 393 passengers
In Hillsborough County alone, 579 motorcycle crashes occurred in 2020
How to Recover Compensation After a Florida Motorcycle Accident
Motorcycle accidents can result in very painful injuries that require extensive medical care. You may need to spend weeks or even months away from work while trying to recover from this damage. The long-term complications of the collision can result in the need for long-term care, disability accommodations, and specialized treatments like physical therapy.
If you are injured in a Florida motorcycle accident, you could recover compensation for these losses by filing a lawsuit or insurance claim. Your optimal path to recovery will depend on the circumstances surrounding your case.
Third-Party Insurance Claims: If your accident was caused by the negligence of another motorist, you could file a claim against his or her insurance. Although Florida is a no-fault insurance state that requires drivers to carry personal injury protection (PIP) coverage, motorcyclists can still pursue a third-party claim against the at-fault motorist's insurance policy.
Personal Injury Lawsuits: If an insurance claim is not in your best interests, you could also pursue a personal injury lawsuit against him or her in civil court. To secure compensation in your case, you will need to prove that the at-fault driver's actions caused your accident and resulting injuries.
Different types of claims are appropriate for different cases. Your motorcycle accident attorney from Vanguard Attorneys can evaluate your claim and identify your optimal pathway to maximum compensation.
Contact a Riverview, FL Motorcycle Accident Lawyer
If you were injured in a motorcycle accident, you deserve financial compensation. In these situations, the motorcycle lawyers at Vanguard Attorneys can help. Contact us today to schedule your free consultation with a Riverview motorcycle accident attorney.