If you have been injured by a dangerous or defective product in Florida, contact the Tampa product liability lawyers at Vanguard Attorneys.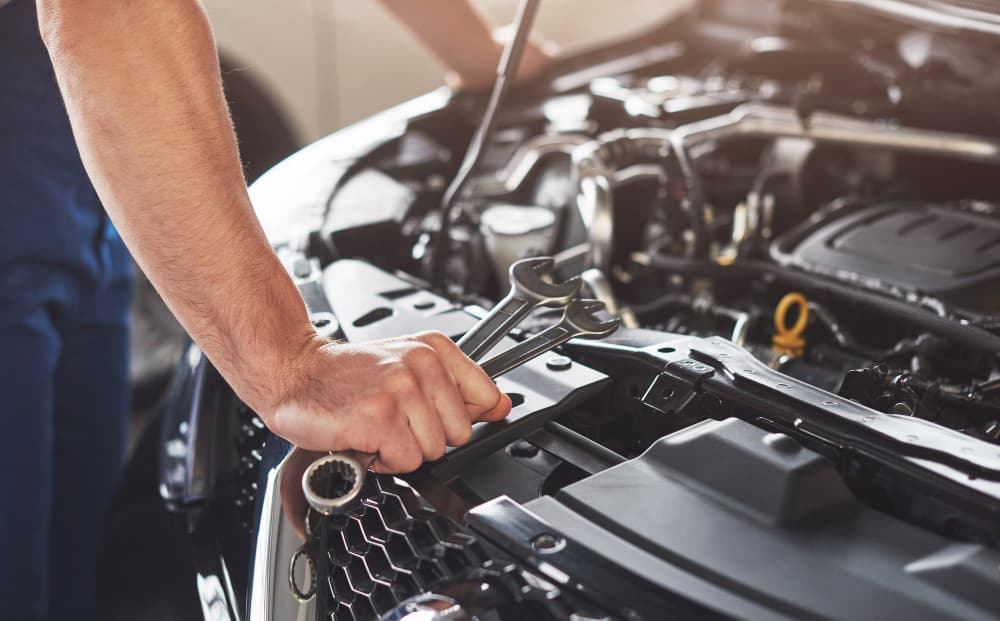 Our product liability attorneys have the skills and experience necessary to advocate for your best interests and help you secure the compensation you deserve. Call (813) 471-4444 for a free consultation today.
Manufacturers have a responsibility to ensure that their products are safe to use. Unfortunately, consumers across the United States suffer serious injuries and illnesses due to product defects.
Choosing The Best Defective Product Attorneys In Tampa
Our defective product attorneys have decades of combined legal experience and are dedicated to securing a maximum settlement for injured Tampa residents.
Defective product injuries can be painful and result in long-term complications. Vanguard Attorneys will handle all aspects of your case so you can focus on recovery, not litigation.
Our Tampa personal injury firm handles a small number of cases at a time so we can provide each client with personalized attention and maximize their potential award.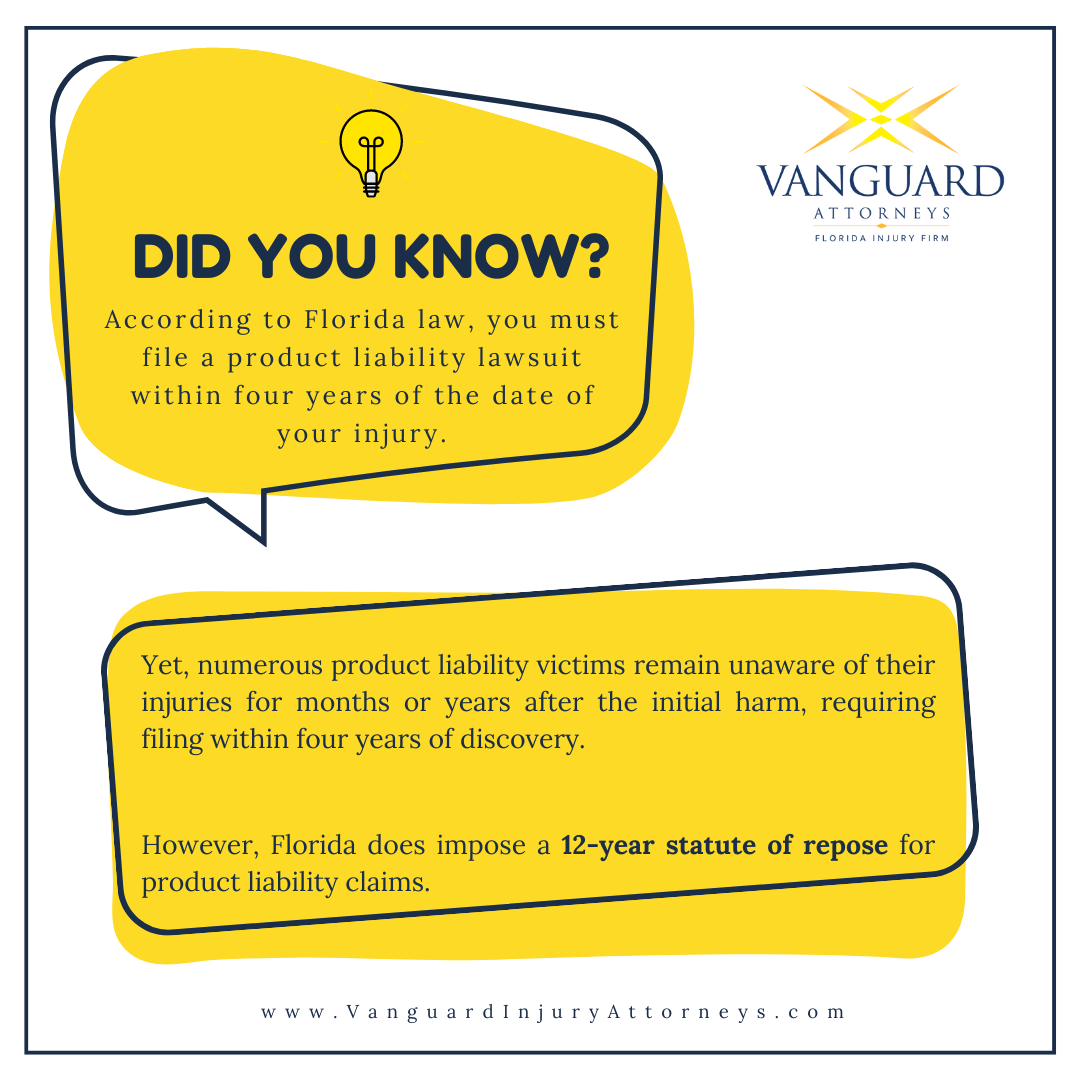 How Long Do You Have to File a Product Liability Claim?
According to Florida law, you must file a product liability lawsuit within four years of the date of your injury. However, many product liability victims do not know about their injuries for months or even years following the initial injury. In these situations, you must file within four years of the date of discovery.
However, Florida does impose a 12-year statute of repose for product liability claims. If you file a lawsuit for a product that has an expected lifespan of 10 years or less, you cannot file your claim if the injury caused harm more than 12 years after the product's initial purchase.
How to Prove a Florida Defective Product Claim
As a consumer, you have the right to be safe from harm while using a product. If you are injured, you have the right to file a product liability lawsuit against the manufacturer of the product, as well as the retailer and distributor in certain circumstances.
You can pursue a claim regardless of negligence or recklessness. To secure compensation in a Florida defective product lawsuit, you and your Tampa product liability attorney will need to gather enough evidence to establish the following four elements.
The product was defective in some way.
You were injured or suffered harm.
The product's defect is the cause of your injury.
You were using the product as the manufacturer intended.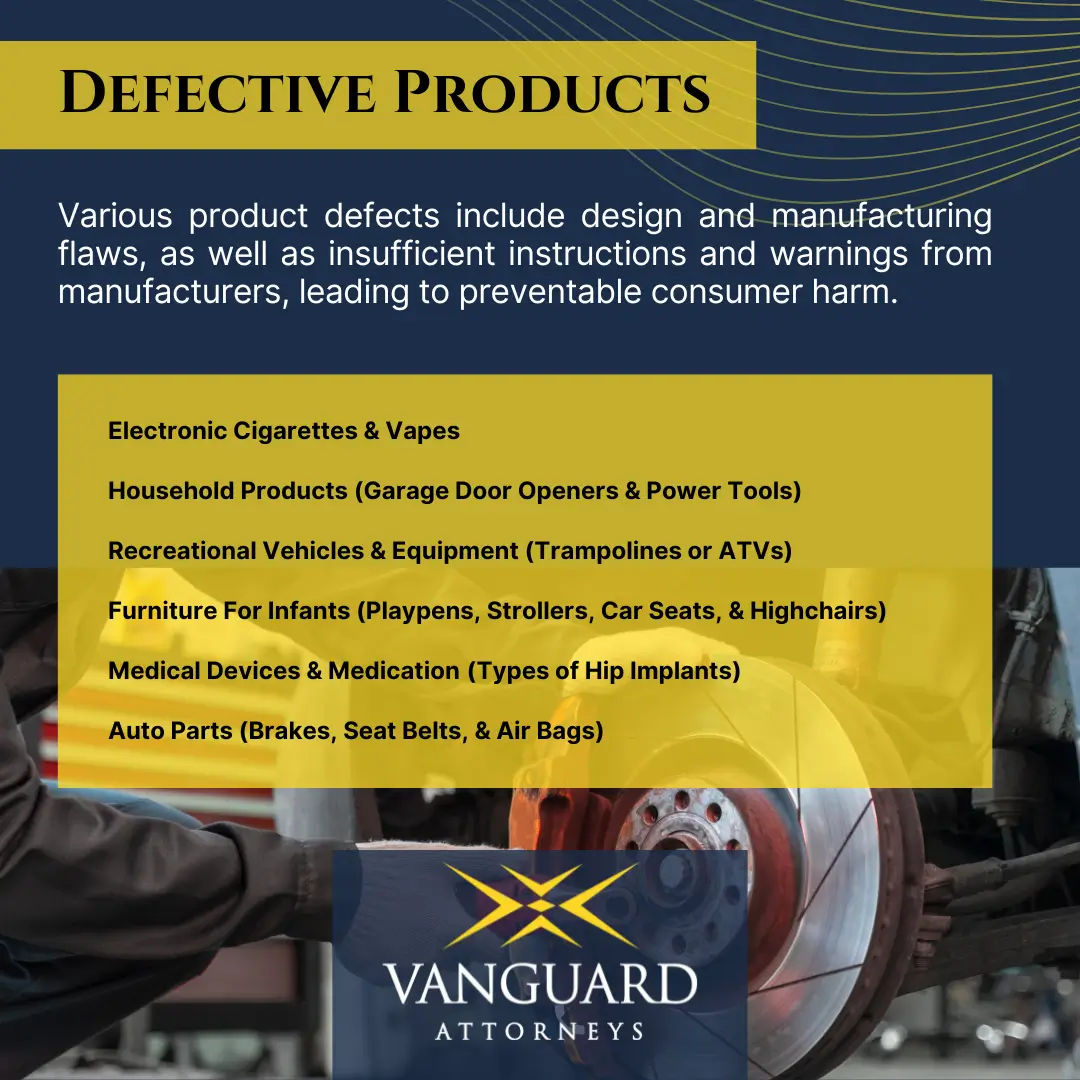 Common Types of Defective Products
There are many types of product defects. Some products contain defects in their design or manufacturing. Other manufacturers fail to provide adequate instructions and warnings on their products, causing consumers to suffer harm that is otherwise preventable.
Common types of defective products in Tampa product liability claims include the following.
Electronic cigarettes and vapes
Household products like garage door openers and power tools
Recreational vehicles and equipment such as trampolines or ATVs
Furniture for infants, such as playpens, strollers, car seats, and highchairs
Medical devices and medication, such as certain types of hip implants
Auto parts, such as brakes, seat belts, and air bags
Contact a Tampa, FL Product Liability Lawyer
If you are injured by a defective product, the product liability lawyers at Vanguard Attorneys can help. Contact us today to schedule your free consultation and discuss your legal options with our Tampa defective product attorneys.