Who Should Be Held Accountable For Prescription Errors?
As consumers, when we pick up a prescription we expect to receive the right medication in the correct strength and instructions about dosage. Unfortunately, this isn't always the case and there are far too many incidents of pharmacy malpractice involving misfilled prescriptions in Florida. The sad reality is that this type of error has caused many people to suffer serious personal injuries, permanent disability, and even wrongful death. If you have been a victim of a misfilled prescription, the negligent pharmacist can be held accountable for your injury.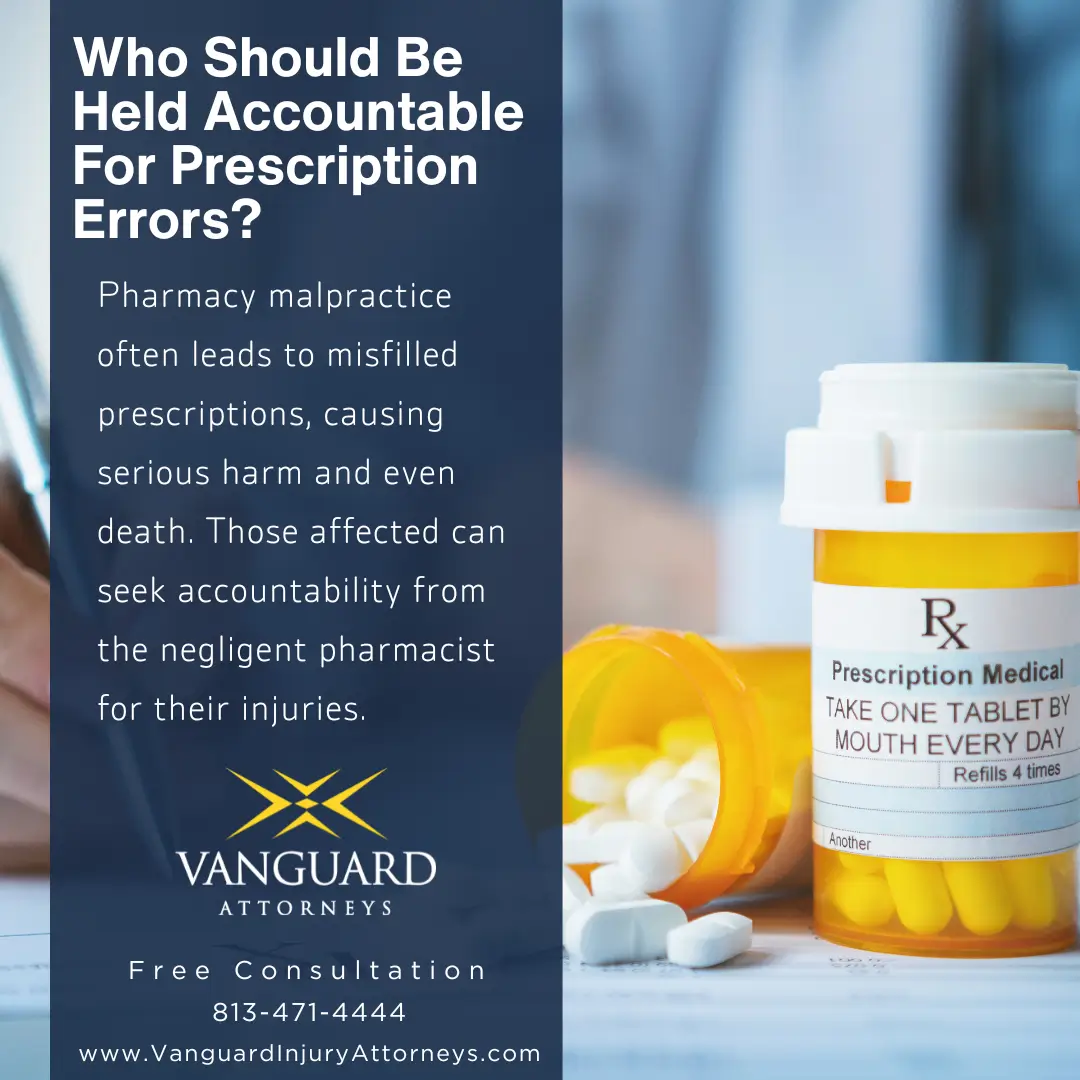 Recommended Steps To Take
Please contact Vanguard Attorneys so we can begin handling your personal injury claim. You will want to save the medication you did not take and the prescription bottle. It is also important to make notes about any conversations you had with any medical professionals. These can all be used to strengthen your injury claim. We have decades collective experience, which has given us the opportunity to effectively handle personal injury cases involving misfilled prescriptions. Should you choose to hire us to represent you, we will work tirelessly to secure your rights.
Vanguard Attorneys: Maximizing Compensation For Injured Victims
Our Tampa personal injury attorneys will be happy to meet with you to assess your liability and damages and discuss a course of action. We will obtain and evaluate records from your physician(s) and the pharmacy and work toward maximizing the compensation to which you are entitled under Florida law for your personal injury. In fact, we have obtained millions of dollars in compensation for our clients through verdicts and settlements. Spanish-speaking services are also available. Contact us today.