What does it mean that Florida's Texting While Driving Law is a primary offense?
Florida's Texting While Driving Law being a primary offense means that police officers can pull drivers over and issue citations for texting while driving without the driver committing any other traffic violations.
Before this law came into effect on July 1, 2019, distracted driving was a secondary traffic offense, meaning that officers could only cite drivers for texting while driving after pulling them over for another traffic violation like running a red light or stop sign.
Now, if an officer suspects that a motorist was texting while driving, they can pull the driver over and issue a citation.
Texting while driving also includes sending emails, instant messages, chat, forums, and other forms of written communication.
When you're driving, keep your phone on silent mode to avoid being distracted and never take your hands off the wheel or your eyes off the road to send a text.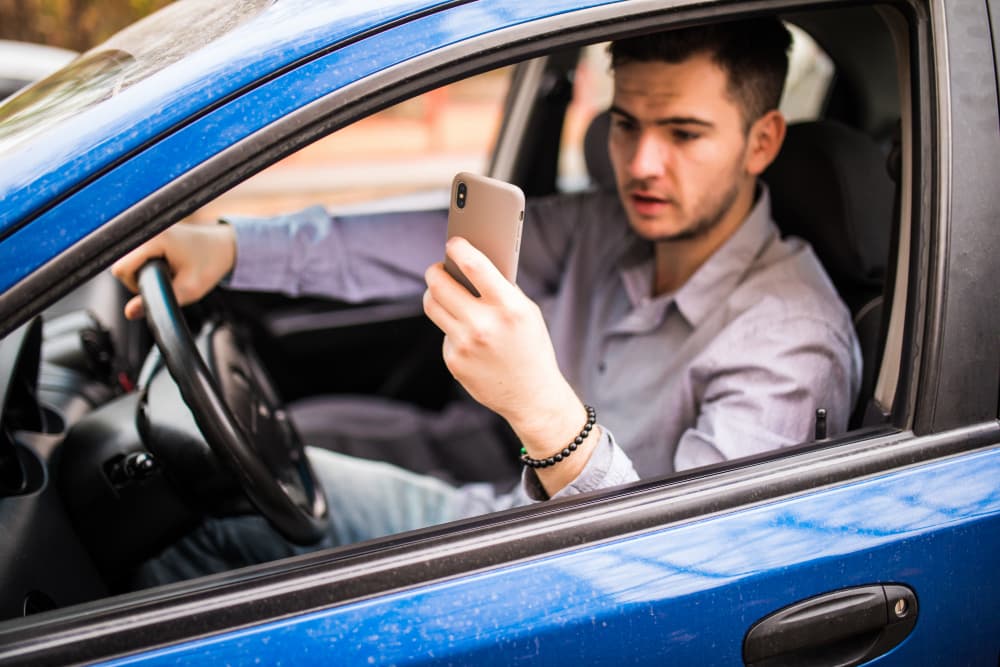 If you've been injured in a car accident, call (813) 471-4444 for a free consultation with the car accident lawyers at Vanguard Attorneys.