Vanguard Attorneys Partners with Interbay Little League to Support Tampa Youth and Military Families
Get a Free Consultation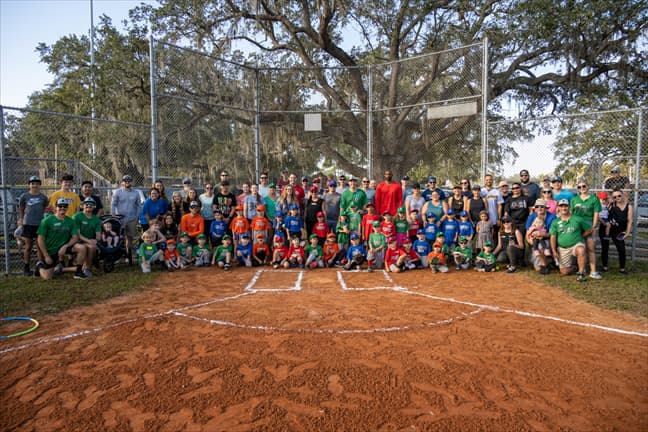 Vanguard Attorneys is a Proud Sponsor of Interbay Little League
The Interbay Little League (IBLL) is a non-profit youth baseball and softball organization for MacDill Air Force Base and areas of South Tampa.
IBLL is a chartered member of Little League International and serves kids 4-16 years old.
Playing in the league gives kids the opportunity to be active, make friends, and learn to work as a team.
Our team is honored to have the opportunity to support youth development and military families in our community. We're excited to be a part of the positive impact the league has on its players.
As Managing Attorney Karina Perez Illić explained, "The Interbay Little League has a positive impact on local youth, helping players learn fundamentals and sportsmanship. We celebrate the dedication of these young athletes as they compete, and are proud to support such an outstanding group."
Our sponsorship of the league will help lower registration costs for families by contributing to field maintenance costs, uniforms, and other needs for young players in the league.
While our contribution will be used to support multiple divisions and teams in the league, our firm has been named the official sponsor of the Shamrock Sluggers, a team in the IBLL Minor B division.
The Sluggers embody dedication, teamwork and resilience — values that resonate with us at Vanguard Attorneys.
We'll be cheering on the Sluggers as they strive for more #VanguardVictories and we invite the community to join us in supporting these talented young athletes!
Follow us on social media for updates on the Sluggers' journey.
About Vanguard Attorneys
Vanguard Attorneys is a personal injury law firm located in Tampa, Florida.
Our lawyers use their personal injury expertise to handle a variety of cases including car accidents, catastrophic injuries, and wrongful death.
Nuestros abogados hablan español.