Tampa — Vanguard Attorneys, a personal injury law firm located in the heart of Ybor City is proud to welcome Tonya Lewis to their team to spearhead community outreach. The addition of Ms. Lewis underscores and bolsters the firm's unique commitment to making a measurable impact throughout the Tampa Bay community. A dedicated community activist and founder of the non-profit organization, Children With a Vision, Tonya Lewis is a tireless advocate for community rights and access to education and opportunity for all children.
With a mission of providing leadership in the pursuit of excellence and to create effective learning opportunities for all, Ms. Lewis' non-profit organization, Children with a Vision, has marked its 24 year in existence, having served over 5,000 children to date and having been recognized by Tampa Police Department, Hillsborough County Commissioners, Tampa City Council, Representative Kathy Castor, Former Representative Betty Reed for Proclamations, Outstanding Contributions, and Humanitarian Awards.
Ms. Lewis joins an illustrious and widely recognized team, including Managing Attorney, Karina Perez, former State Senator, Arthenia Joyner who served the people of Florida for more than a decade in the Legislature, both as a State Representative and State Senator and is the longest practicing black female lawyer in the history of Florida, and former State Representative Sean Shaw.
Vanguard Attorneys has become well-known in the Tampa Bay area from engaging in a wide variety of community service and philanthropic activities and the addition of Ms. Lewis marks an even greater commitment to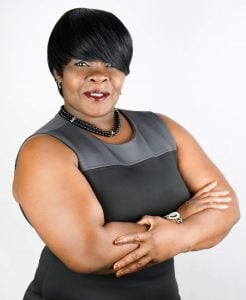 engaging in community service initiatives.
With a deep commitment to public service, the Vanguard team is passionate about finding unique and memorable ways to give back to the community and make an impact. Former State Senator, Arthenia Joyner was recently appointed by the Supreme Court to serve on the Constitutional Revision Commission and was also recently appointed to serve as the Board President of Ruth's List. Each month of the school year, the firm honors an outstanding student athlete In Hillsborough and donates $1,000 to the school's athletic department on the student's behalf. Sean Shaw can be heard discussing all things community, public affairs and politics on his radio show, Vanguards of Democracy which airs every Saturday at noon on WTMP.
The Vanguard Attorneys legal team has over 90 years of combined experience and handles personal injury claims in Tampa and throughout the State of Florida.