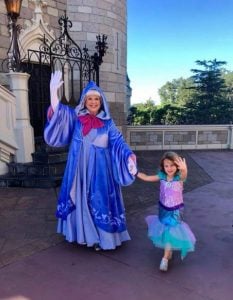 Florida is a great place for a vacation.  In fact, it's one of the most popular travel destinations for tourists in the United States.  According to World Atlas, only California is visited more.  It's easy to see why – Florida offers many beaches and parks as well as theme parks like Walt Disney World and Universal Studios.  The weather is also moderate in the winter in Florida, which brings in people from northern states searching for sunshine.
The last thing you want to think about while on vacation is being in an accident, but it happens.  Being in a different state or even country does not lower your risk.  So what should you do if you are injured in an accident in Florida while on vacation?  Read on to find out.
Know Your Rights
If you are hurt in any type of accident while in Florida on vacation, you have the same rights as anyone who lives in Florida.  This is true even if you are visiting from a different country.  A person who caused an accident can be held responsible for any injuries that occurred regardless of their nationality as well.
You have the right to claim compensation for any of the following after your injury:
Lost wages – both past and future
Medical expenses – both past and future
Property damage
Travel expenses
Pain and suffering
Mental anguish
Scarring and disfigurement
Loss of consortium (for spouses of injured persons)
Stay in Florida (or come back soon)
If you are part of a case that has to go to trial, the trial must take place in Florida.  This means either sticking around longer than you planned or returning for another trip, depending on the timing of the court date.  As you may be traveling a far distance, the court may decide to include travel costs in the damages that you will receive after winning the trial.
Check Your Insurance
Health insurance works differently depending on the type of coverage you have.  If you are covered for injuries in a foreign country, your insurance provider has the right to get these funds from the person that caused the accident.  Look into subrogation laws and your insurance plan to learn more.
Get a Lawyer
You have probably already realized that a lot goes into getting compensation after being injured.  Being out of town makes it that much more complicated.  An attorney can help you navigate all the paperwork and laws you need to get what you deserve.
If you have been injured in an accident while on vacation in Florida and need legal assistance, look no further than Vanguard Attorneys.  We have years of experience helping clients that have been wronged in all kinds of accidents.  We offer free consultations to clients and only charge a fee when we win your case for you.
At Vanguard Attorneys, we handle the following types of cases:
Trip and fall
Pedestrian accidents
Drunk driving accidents
Gun injuries
Dog bite accidents
Catastrophic injury
Bicycle accidents
Traumatic brain injuries
Spinal cord injuries
Drowning accidents
Diving accidents
Car accidents
Truck accidents
Premises liability
Negligent security
Wrongful death
Call (813) 471-4444 or visit us online at vanguardattorneys.com for a free consultation.