Losing a loved one is painful enough without having to fight for justice. Hiring the right lawyer to handle your Florida wrongful death claim is crucial.
An experienced attorney who specializes in these cases can increase your chances of a successful outcome.
Below are important factors to consider when researching lawyers for a wrongful death claim in Florida.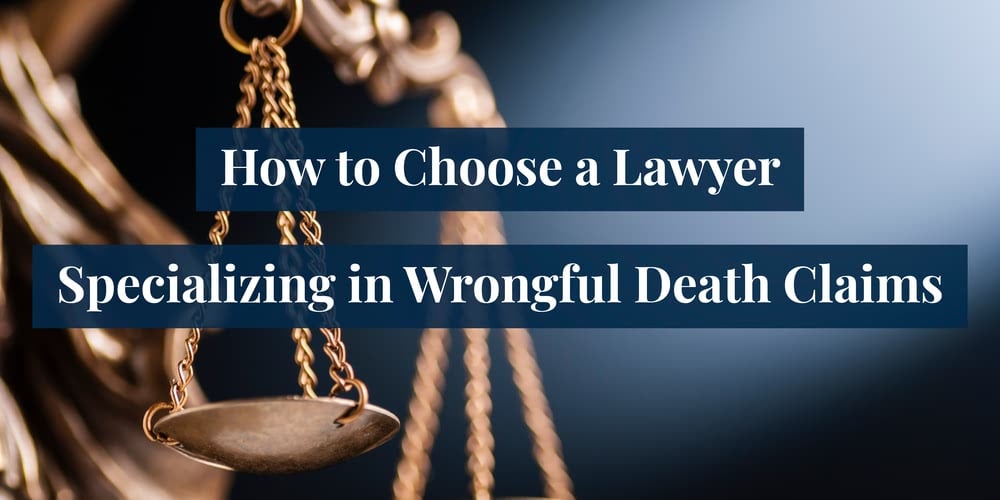 Relevant Experience
Find a lawyer who concentrates specifically on wrongful death cases, not just general personal injury law.
The complexities of wrongful death claims require skills that many plaintiff attorneys simply don't possess.
Look for a lawyer who has taken numerous wrongful death cases to trial and settlement.
Case Results
Dig into the lawyer's track record of results from previous wrongful death cases. Settlement amounts and jury verdicts can demonstrate their success in these difficult cases.
Have they consistently obtained substantial compensation for wrongful death clients over many years? What are some of their highest settlements and verdicts?
Top lawyers will be transparent with past results.
Take Advantage of Free Consultations
Schedule a consultation to meet the lawyer, ask questions, and see if you feel comfortable with their approach.
You want a knowledgeable lawyer who is passionate about your case and whom you can develop a good relationship with.
The consultation can provide a sense of their dedication and their willingness to fight aggressively on your behalf.
Fee Structures and Financial Support
Most wrongful death lawyers work on a contingency fee basis, meaning they only collect a percentage of the compensation if they win or settle the case on your behalf.
The fee percentage varies between law firms but averages around 33%. Know what the fee arrangement is so there are no surprises down the line.
Top firms have the financial resources to thoroughly pursue complex cases.
Client Reviews and Referrals
A lawyer's reputation says a lot. Look online for client reviews and ratings. Do previous clients describe the lawyer as caring and committed in their reviews?
A compassionate yet aggressive approach is ideal. Of course, no lawyer wins 100% of the time, but consistent positive feedback is telling.
If you have lost a loved one due to negligence in Florida, call (813) 471-4444 for a free consultation with a wrongful death lawyer at Vanguard Attorneys.
We'll review the details of your case and give you advice on how to pursue compensation for your injuries.
Our wrongful death lawyers approach each client's case with compassion and care. We're here to help guide you through this difficult process.
Our lawyers have decades of experience handling complex wrongful death cases and an in-depth understanding of Florida's wrongful death laws and regulations.
Vanguard has earned a strong reputation for pursuing maximum compensation in wrongful death claims and holding negligent parties fully accountable.
We strive to hold negligent parties accountable and win maximum compensation to lift burdens on families after tragic loss.
We have the resources and expertise to handle even the most complex wrongful death cases from investigation through trial.
We are committed to advocating for justice on behalf of your loved one.
Contact us today for a free consultation with an experienced Florida wrongful death attorney. Together, we can pursue the answers and compensation your family deserves.
Sources
Florida Bar. Wrongful Death. Accessed October 26, 2023. https://www.floridabar.org/practice-areas/wrongful-death/
Florida Statutes. Negligence Damages. Accessed October 26, 2023. http://www.leg.state.fl.us/statutes/index.cfm?App_mode=Display_Statute&URL=0700-0799/0768/Sections/0768.21.html