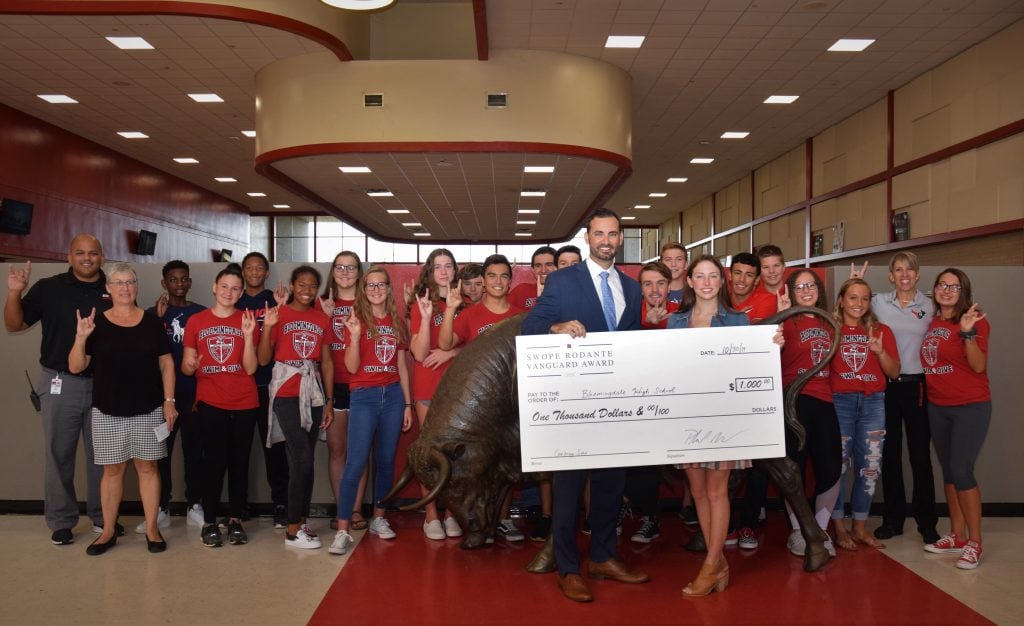 Congratulations to Courtney Sims on being selected as October's Swope Rodante Vanguard Award winner. Vanguard Attorney, Philip Weylie presented the award in front of Courtney's parents and peers at Bloomingdale High School. A humble and dedicated student athlete, Courtney has earned a 5.17 GPA while at the same time cultivating her athletic and musical abilities. An exceptional swimmer, Courtney has been a member of the Varsity team for four years, qualifying for districts and leading her team on and off the deck. She credits her athletic ability to her commitment to getting better, putting in the time to practice, and having exceptional role models including her coach and both her parents to inspire her.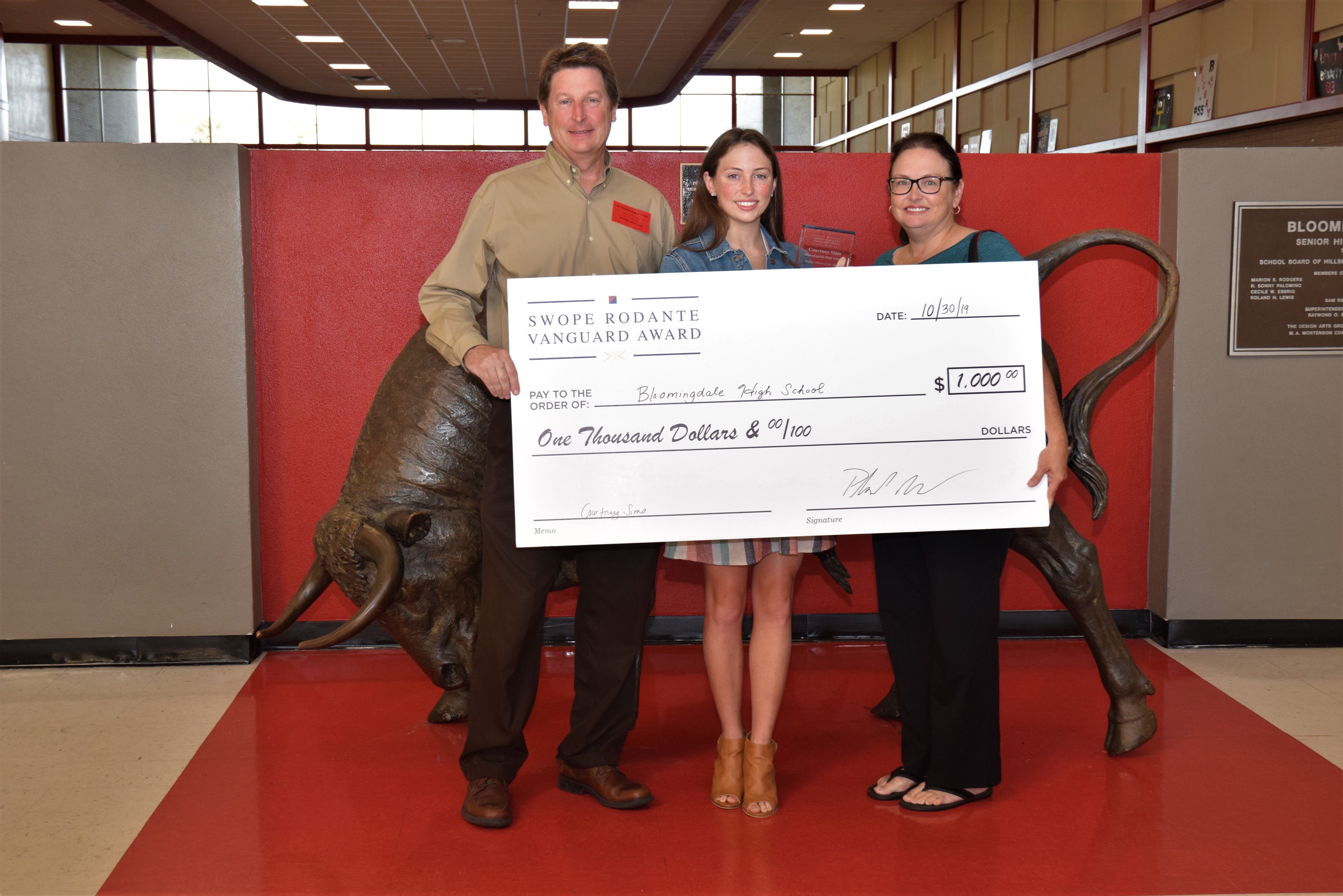 While excelling academically and athletically, Courtney has made giving back to the community a priority in her life by volunteering with various community organizations including the Girl Scouts of West Central Florida, Relay for Life, Camp Sonlight and Summerfield Florida. In her spare time, she is a Youth Board Representative and a Volunteer Lifeguard.
Additionally, Courtney is a band drum major this year and shares her love for music, noting jazz greats like Louis Armstrong as inspiration to her pursuit of music. At Bloomingdale High School, Courtney takes AP classes, she belongs to the Beta National Honors Society, Senior Steering, NHS and the Tri-M National Honors Society. Courtney was the 2018 Nancy Patton Music Scholarship Award Winner and she came in 1st place in the 2018 Environmental Protection Commission of Hillsborough County Annual Photography Contest.
Courtney truly has a heart of service for others and embodies the characteristics that our selection board looks for in an outstanding student athlete and role model. Her swim coach, Coach Applebee describes her as "a tiny person with a big voice which can be heard cheering her teammates on!  Never one to complain, Courtney has supported her team, has worked for her team, and has never used her hardship as a reason to miss practices or meets."
Established in 2011, the Swope, Rodante Vanguard Award's mission is to celebrate outstanding high school student athletes and coaches throughout all of Hillsborough County. The Swope, Rodante Vanguard Award honors the hard-work, drive and discipline necessary for student athletes to make an impact both in athletics and within the classroom. These students provide a strong example for fellow peers and positively impact the school system as a whole.
Each month of the school year, The Swope, Rodante Vanguard Award Selection Board, comprised of Tampa Bay business leaders and education professionals, recognizes a "Student Athlete of the Month." The winning student receives an award recognizing his/her achievements and a $1,000 check that is donated to their school's athletic department in honor of their outstanding performance.
To learn more about the Award or to nominate a student, click here.