Grace Altieri
Paralegal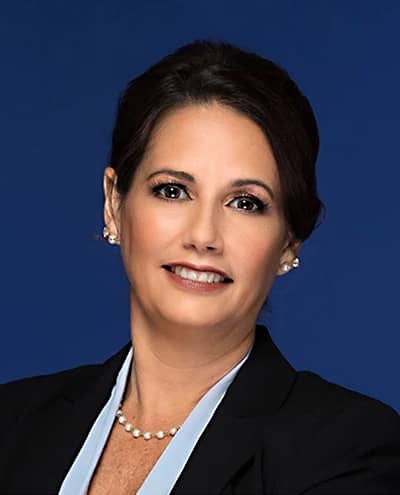 With over 30 years of experience, Grace Altieri joined Vanguard Attorneys in 2014. As an experienced Florida registered paralegal, she provides invaluable assistance to our team of Tampa personal injury attorneys. Her exceptional attention to detail and high professionalism allows us to deliver legal services of the highest quality to the men and women we represent. She is passionate about helping injured victims during what is bound to be one of the most stressful moments in their lives. Always meticulous and efficient, she helps our legal team ensure that no detail is overlooked or unaddressed. She shares our firm's goal to provide personalized and compassionate assistance to those who seek our help after being wrongfully injured.
For more than 25 years, she has handled personal injury litigation cases assisting attorneys with the discovery process, investigation, trial preparation, and depositions. A Spanish speaker, she provides invaluable experience to our Spanish-speaking clients who prefer to discuss their cases in their native tongue.
If the negligent actions of another person have caused you injury, our firm can provide you with the step-by-step guidance you need and deserve. We will take care of all the details associated with your case and help you file a results-driven injury claim as quickly as possible. Our mission is to obtain the maximum compensation you need to move on with your life after experiencing such an unexpected setback. We would be happy to review the details of your personal injury case during a complimentary consultation at your earliest convenience. Grace will make sure that your injury claim is filed in a timely and effective manner to increase the likelihood that it will be successful.
Se habla español.